HGEsch: House and Horizon – Transformations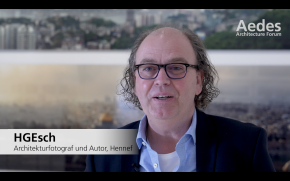 Exhibition
20 March - 20 May 2021

Venue
Aedes Architecture Forum
Christinenstr. 18-19
10119 Berlin

Opening hours
Tue-Fri 11am-6.30pm
Sun-Mon 1-5pm
Sat, 20 March 2021, 1-5pm
– A visit is possible with registration via [email protected] or 030 2827015 and upon presentation of a negative result of a Corona antigen rapid test certified on the same day.

Booklaunches
HGEsch Advancing Horizons published by teNeues as well as Restlicht published by Wasmuth Zohlen will be launched with the exhibition.

Exhibition Tours with HGEsch
15 April 2021, 2pm, 4pm, 6pm
27 April 2021, 2pm, 4pm, 6pm
5 May 2021, 2pm, 4pm, 6pm
Please register here.
The guided tours are free of charge.

powered by