City of Refugees – Four Utopian Cities on Four Continents
University of Houston Gerald D. Hines College of Architecture and Design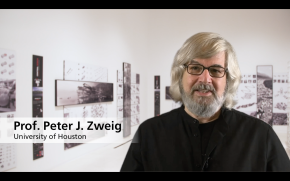 Exhibition
31 October 2020 - 7 January 2021

Venue
Aedes Architecture Forum
Christinenstr. 18-19
10119 Berlin

Opening hours
Tue-Fri 11am-6.30pm
Sun-Mon 1-5pm
Sat, 31 October 2020, 1-5pm

Opening
30 October 2020, 6.30pm
Registration
The event will take place in compliance with current restrictions. Registration is mandatory.

Speaking
Dr. h.c. Kristin Feireiss Aedes, Berlin

Prof. Dr. Philipp Misselwitz Technische Universität Berlin
Prof. Peter J. Zweig, Prof. Gail P. Borden University of Houston (Video message)


In Transit. Dialogue Series
November 2020 - January 2021

Parallel to the exhibition, ANCB The Aedes Metropolitan Laboratory will set up a series of accompanying events.


powered by